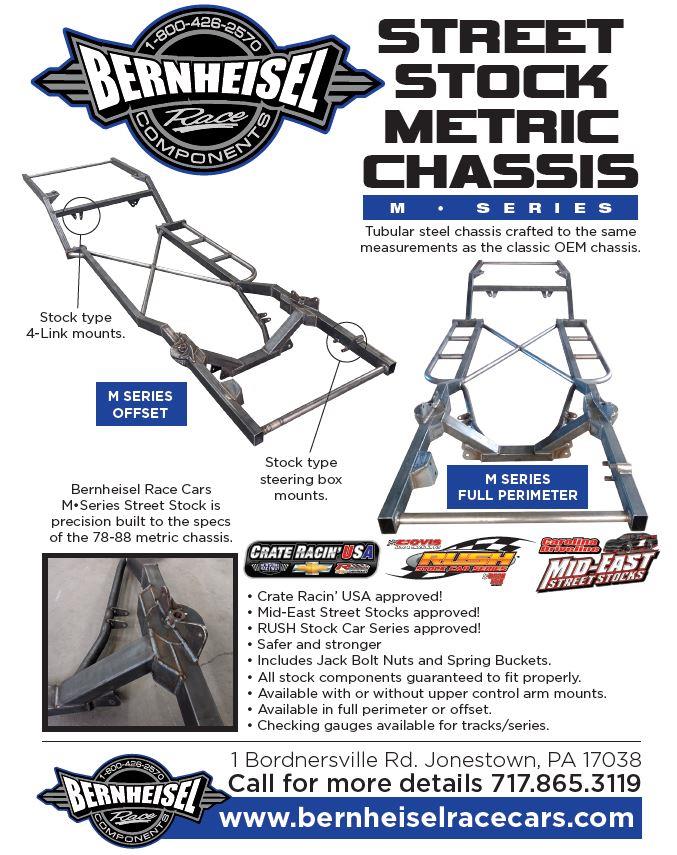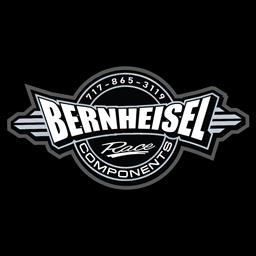 11/11/2022
Bernheisel Race Components
---
Statement Regarding Bernheisel Race Cars "M" Series
There seems to be lot of misunderstanding regarding the Bernheisel Race Cars "M" Series Chassis that we would like to clear up. The concerns are understandable, but in many cases they are misguided or based on factually incorrect information.
This chassis is ONLY a replacement for your average junkyard frame. It serves no other purpose. Anyone who uses one of these still has to build the rest of the cage/frame just like you would with an OEM frame.

Aside from NOT being a rusted and/or potentially crashed car from 40 years ago, it has no mechanical advantage over an OEM chassis. The suspension and steering mounting locations were jigged directly off a clean, straight OEM chassis and are guaranteed to be in the same spots on all 3 axes. In addition, the weight is virtually identical.

This frame was designed to help this class of race cars, not harm it. As the original frames become harder to acquire, an alternative is increasingly necessary. If someone were to build a different or geometrically improved version, it would obsolete all current cars. This frame is purposely designed so as NOT to obsolete any current cars.

Our company has an unparalleled reputation for honesty and integrity. We will never correct any geometry or build a special or altered frame. In fact, this frame will make it EASIER to detect alterations than it would be with an OEM unit. All frames are built with a serial number ID tag which is recorded by us and supplied to tracks and sanctioning bodies upon request.
At BRC we care about this sport having been involved for well over 40 years. Anything that harms racing, even if it is profitable for us, is short sighted and would not be good for the long-term health of auto racing in general and short track dirt racing in particular. That has always been our guiding philosophy.
Sincerely,
Jim Bernheisel, Jr., President
Bernheisel Race Cars, Inc.
---
Article Credit: Jim Bernheisel | Bernheisel Race Cars, Inc.
Back to News